CPR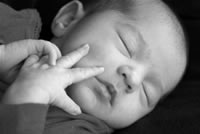 CPR classes during Covid-19 will be offered online. These classes will be a non-certified class offered in a virtual, interactive format following the guidelines of Heart and Stroke. For our group classes, we ask that all participants keep their video on throughout the class. If you prefer not to be seen, we recommend a private one on one session with one of our instructors. Is your baby getting ready to start solids? Does the idea of Baby Led Weaning leave you feeling fearful of choking? Join us for a session that addresses the gag reflex, normal behaviours when introducing solids and more!
Home safety and injury prevention for babies and children
Definition of CPR
Performing CPR on children and infants CPR one-rescuer
Clearing airway obstructions in children and infants (choking)
Barrier Devices
CPR and the Heimlich on adults
Recognition of cardiac arrest and respiratory arrest
We also offer private in-home sessions for groups of four or more at your convenience anywhere in Ottawa. For locations outside the greenbelt, including Kanata, Barrhaven, Stittsville, and Chelsea, Gatineau, a minimum group of 5 is requested. - on hold due to the pandemic
Cost of CPR for in-home $40. per person (CAD).
Refund Policy: When cancelling a prenatal class after it has been booked there is a $25 (CAD) administration fee. If the cancellation occurs less than 14 days before the class there is a 50% cancellation fee. If it is less than 7 days there is no refund.
People who took our online class during COVID-19 had this to say:
Given the continued need to physically distance and wear masks, OCEA will continue to offer all classes online throughout 2021.
We dearly want to support the health of our expectant families.
Julia is an excellent educator. Doing online classes on this topic must be challenging but we found it to be a very engaging, interesting and practical class. Julia's experience and vast knowledge is very clear. We really enjoyed Julia's personality and sense of humour which made the class fun to attend. She is also very good at providing a lot of information in a clear and structured manner and at ensuring that the key points are highlighted and memorable.
We liked being able to following the course from our home. We also appreciated how flexible and understanding Erin was throughout.
The course exceeded expectations-Lilly was organized and took time to answer all questions. She presented information in a way that made myself (first time mom) and my husband feel prepared and less overwhelmed than if we tried to research all the material on our own.
It really prepared us for the journey we are about to experience, we highly recommend everyone who is going to have their babies to take this prenatal sessions. Removes the fears and unknowns about childbirth. Being able to share your knowledge and experiences with the other new parents in the class was very helpful.
Our educator Erin was an expert and was very clear in her method of teaching. All my questions were answered and the class interaction was very good. I would take another course with OCEA.
Was able to do it from the comfort of my home
Erin, our instructor. She made the experience really positive and always made sure that as parents of twins we had that perspective. She is AMAZING!
Brandie did an excellent job at teaching the course via zoom. She was engaging, offered great tips and information.
We had a wonderful experience during our online class session. Misty is incredibly knowledgeable and the curriculum is easy to understand for first time parents. It helps to learn beyond medical knowledge presented in a textbook. We left the training feeling much more at ease about the birthing process and have many resources to refer back to if needed. Thank you! Crystal and Serge
I've been reading a lot about parenting and have a sister in law who is very passionate about parenting and I have been around to watch her raising three kids so I have been exposed to a lot of the philosophies. I really appreciated the break down of the sleep discourses and looking at the sleep training stuff, as I had a friend who sent me a huge amount of sleep training info that was like an airplane manual it was so complex and I thought it seemed a little intimidating and unnecessary/counterintuitive, so I was glad to hear that it is not the bible of baby sleep approaches.
I would highly recommend this course. It is probably the best investment we have made in preparing for our first child. Lots of useful information presented in an easy-to-digest way, without opinion, bias, or "horror stories". I feel so much more prepared for labour, birth & the early days of parenthood.
Lilly is an amazing educator! I was so anxious before taking this course but looked forward to each class as I learned so much and it answered questions I didn't even know I had. Lilly is so knowledgeable and kind and unbiased and has a nice sense of humour too! It was a pleasure to learn from her each week. Thanks Lilly!
Reset Filters