CPR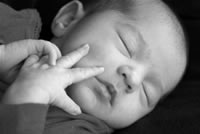 CPR classes during Covid-19 will be offered online. These classes will be a non-certified class offered in a virtual, interactive format following the guidelines of Heart and Stroke. Is your baby getting ready to start solids? Does the idea of Baby Led Weaning leave you feeling fearful of choking? Join us for a session that addresses the gag reflex, normal behaviours when introducing solids and more!
Home safety and injury prevention for babies and children
Definition of CPR
Performing CPR on children and infants CPR one-rescuer
Clearing airway obstructions in children and infants (choking)
Barrier Devices
CPR and the Heimlich on adults
Recognition of cardiac arrest and respiratory arrest
Babes in arms are welcome to attend the course
We also offer private in-home sessions for groups of four or more at your convenience anywhere in Ottawa. For locations outside the greenbelt, including Kanata, Barrhaven, Stittsville, and Chelsea, Gatineau, a minimum group of 5 is requested.
Cost of CPR for in-home or group sessions is $40. per person (CAD).
Refund Policy: When cancelling a prenatal class after it has been booked there is a $25 (CAD) administration fee. If the cancellation occurs less than 14 days before the class there is a 50% cancellation fee. If it is less than 7 days there is no refund.
People who took our online class during COVID-19 had this to say:
Given the continued need to physically distance and wear masks, OCEA will continue to offer all classes online throughout 2021.
We dearly want to support the health of our expectant families.
I enjoyed the fact that we were at home, it made my wife more comfortable to be able to use our own bathroom and have snacks on hand etc. It also allowed us to must ourselves during the discussion and make comments to each other privately when an issues or decision that we wanted to discuss came up.
My partner and I took the Pre Natal Class with OCEA. The class was hosted on Zoom, since the COVID-19 pandemic meant we had to have a virtual class. Our teacher, Julia, really made this class top-notch. We learned about all our different birthing options in Ottawa and what to expect from each, including any adjustments resulting from the pandemic. It was comforting to learn the current standard of care we can expect in Ottawa, and how this matches the most recent scientific information about birthing. The local information is really what makes this class worthwhile compared to reading a general pre-natal book. We left the class feeling informed and empowered in our choice of care and our choice of birthing place.
Julia was so helpful and answered all the questions I had which really helped to ease some of the anxiousness I've been facing with covid19 restrictions in place and how it may impact my birth experience. I am so thankful for her knowledge and care!
Lilly is awesome. She presented information in helpful ways that felt really supportive. I went into the class kind of panicked and came away with a sense of confidence and trust in my abilities.
Before Covid-19, we both had very busy schedules and it was easier for us to sign up for one single day. We've also been reading a lot of books in preparation so we felt that a one day session would be ok. It definitely exceeding our expectations. I think my partner is much more ready for when I'm in labour as am I!
Since taking the course with Lilly, I have told all of my pregnant friends about it. She made me and my partner feel very comfortable and at ease about the whole childbirth experience. She was calm, and knowledgeable making me feel much more confident and less anxious about labour and childbirth.
Lilly was so amazing! She was informative without being judgmental, honest withput being scary, and clearly knew the material inside out. We would absolutely recommend this course to other new parents!
Lilly is a wonderful educator. She has vast knowledge of the subject along with calm and reassuring demeanor, patience and excellent communication skills. We enjoyed listening and learning from her.
Erin is AMAZING! She is warm, supportive and beyond knowledgeable. She is always available to answer questions. The way she presents information is truly superior. I'm sad that our course is over and we won't see her on a regular basis. Erin truly made the experience. My husband and I are so happy we took this course and had her as our instructor. Thank you so much, Erin!!
It was useful to understand the real benefit of breastfeeding compared to formula, as opposed to all the judgemental information that is out there.
Erin was absolutely phenomenal as a course facilitator and her knowledge of all subjects relating to the course was outstanding! She has a casual approach to many baby topics that would otherwise cause great (unnecessary) stress for parents-to-be. The combined experience of having her own family and working with new parents over the years adds an amazing wisdom that was so refreshing to see. It was too bad the course was online as I'm sure it would've been more engaging in person, overall I give it an A+.
Julia's manner and the information she provided was so reassuring. We feel prepared for the birth and so excited to meet our baby girl. It was a delight to be enrolled in her class.
Reset Filters