CPR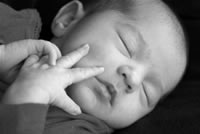 This will be a non-certified event offered in a virtual, interactive format following the guidelines of Heart and Stroke. For our group classes, we ask that all participants keep their videos on throughout the class. If you prefer not to be seen, we recommend a private one-on-one session with one of our instructors. Is your baby getting ready to start solids?

Does the idea of Baby Led Weaning, leave you feeling fearful of choking? Join us for a session that addresses the gag reflex, normal behaviours when introducing solids and more!
Home safety and injury prevention for babies and children
Definition of CPR
Performing CPR on children and infants CPR one-rescuer
Clearing airway obstructions in children and infants (choking)
Barrier Devices
CPR and the Heimlich on adults
Recognition of cardiac arrest and respiratory arrest

Cost of CPR is $40. per person (CAD).

Due to the nature of the close contact with CPR manikins and the fact that we also work closely with newborns, CPR classes during Covid-19 will be offered online.
Refund Policy: When cancelling a prenatal class after it has been booked there is a $25 (CAD) administration fee. If the cancellation occurs less than 14 days before the class there is a 50% cancellation fee. If it is less than 7 days there is no refund.
People who took our online class during COVID-19 had this to say:
Given the continued need to physically distance, the size of our room rentals and the evolving state of our global pandemic, OCEA will continue to offer all classes online throughout 2022.
We dearly want to support the health of expectant families.
We would highly recommend the OCEA's Bringing Home Baby class to any expecting parents. Our instructor was extremely knowledgeable and was very generous with sharing her time and vast experience. This was incredibly useful in helping us navigate the overwhelming amount of information available and left us with a great overview of the most important points of caring for a new baby as well as a long list of quality resources for more detailed information when we need it. Thank you so much Erin!
Julia was extremely knowledgable and friendly. We loved that she remained neutral about all the interventions and methods of caring for baby and mom. If she has any biases, they were not obvious, and we thought that that was really great. She made us feel safe and welcome and confident in any of the choices we might have to make when we deliver our baby.
Aside from all the info provided by the educator, I liked the interaction with other couples
This class strikes a great balance between super practical guidance and insights on day-to-day life with a new baby, and also up to date, thoroughly referenced, scientifically backed health information and parenting discourse.
LOVED Erin, her knowledge and experience, her positive non-judgemental attitude, her stories, everything. We truly enjoyed the class and were sad when it ended!
Brandie is an exceptional teacher, I really enjoyed her teaching style and found all the information to be super informative. She made me feel more confident in my body and the birthing process and took away some fear of labour. I also enjoyed listening to her experiences as a doula matched with the information of what was happening medically. Brandie is very approachable and I felt really comfortable asking questions and having a dicussion.
Thank you Lilly for an awesome prenatal class! We feel much better informed and ready for the birth experience. The information presented was evidence based and despite the transition to online, the class had a welcoming and safe atmosphere.
Erin was incredibly personable, knowledgable, responsive and a very fun teacher. She was able to keep our attention throughout the day with her lovely jokes, depth of her knowledge and experience and kind and welcoming personality. We learned a lot from the class and truly enjoyed ourselves.
Lilly was an exceptional instructor and this course was truly an incredibly empowering experience for us (which we didn't fully expect). As scientists, we went into the course just hoping to get the information. But, with that information came a shared sense of connection and support that has been so challenging to develop during COVID because we are far from our family and because we can't both attend all of the prenatal appointments. Not only do I, the birthing partner, now know what support I may need and how to ask for it, but also my spouse, the non-birthing partner, feels equipped to offer and provide support when times get challenging. This course made us so excited to meet our baby and Lilly made us feel ready to care for them!
Was able to do it from the comfort of my home
Great use of zoom. Thank you.
Reset Filters