Bringing Baby Home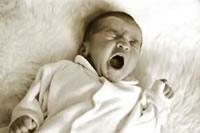 Our Bringing Baby Home class is a hands-on parenting class for expectant parents including
How to decide what items to purchase for life with baby
Basic baby care including bathing, swaddling
The difference between cloth and disposable diapers and diaper service
Benefits of babywearing and the opportunity to try different baby carriers
Breastfeeding, Infant Feeding and introducing solids
What you need to know when purchasing a car seat for your baby
Learn how to properly and safely install your car seat
How to properly restrain newborns in car seats
How to deal with choking
Babyproofing: how to make your home safer for your baby
Learn the most common cause of injuries and how they can be prevented
Where to purchase home safety products
Cost of class is $175 (CAD) (per couple).
The BBH class runs two full days on the weekend from 9-4pm.
Refund Policy: When cancelling a prenatal class after it has been booked there is a $25 (CAD) administration fee. If the cancellation occurs less than 14 days before the class there is a 50% cancellation fee. If it is less than 7 days there is no refund. Request for date changes within 7 days of class will reflect a $75 fee. Please keep this in mind when booking classes and plan to be finished your session by 35 weeks.
There are no classes to display for these filters. Try selecting different filters or use the reset filters button.