Bringing Baby Home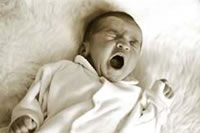 Our Bringing Baby Home class is a parenting class for expectant parents. This practical hands on class will provide you with the following information:
How to decide what items to purchase for life with baby
Basic baby care including bathing, swaddling
The difference between cloth and disposable diapers
Benefits of babywearing and opportunity to try different baby carriers
Breastfeeding and introducing solids
What you need to know when purchasing a car seat for your baby
Learn how to properly and safely install your car seat
Have your seat inspected - suggestions for improvements will be made if necessary by a Ministry of Transportation trained installer
Infant CPR training through the Heart and Stroke Foundation
Babyproofing: how to make your home safer for your baby
Learn the most common cause of injuries and how they can be prevented
Where to purchase home safety products
Cost of class is $140 (CAD) (per couple) and includes telephone and email contact with your instructor, free parking and air conditioned rooms.
The BBH class runs to full days on the weekend from 9-4pm
Although we have expectant parents take this class anytime between 20-38 weeks of pregnancy, we have found that the most beneficial time is earlier in the pregnancy before you make your purchases for items such as car seats and registry items.
Refund Policy: When canceling a prenatal class after it has been booked there is a $25 (CAD) administration fee. If the cancellation occurs less than 14 days before the class there is a 50% cancellation fee. If it is less than 7 days there is no refund.
Bringing Baby Home
weekend
Register Now


FULL

Sat, June 1 · & June 2 2013
09:00 AM - 04:00 PM
265 Carling Avenue Suite 700
Register Now


FULL

Sat, June 15 · & June 16 2013
09:00 AM - 04:00 PM
265 Carling Avenue Suite 700
Register Now


FULL

Sat, June 29 · & June 30 2013
09:00 AM - 04:00 PM
265 Carling Avenue Suite 700
Register Now


FULL

Sat, July 6 · & July 7 2013
09:00 AM - 04:00 PM
930 Somerset street West
Register Now

Sat, July 13 · & July 14 2013
09:00 AM - 04:00 PM
930 Somerset St. These dates will be changing May 22, updating shortly
Register Now

Sat, July 27 · & July 28 2013
09:00 AM - 04:00 PM
930 Somerset St. W, 9-3pm shorter lunch
Register Now

Sun, Aug. 4 · & Aug. 10 2013
09:00 AM - 04:00 PM
930 Somerset street West
6 weekday evenings
Register Now

Mon, July 22 · July 24 · July 29 · July 31 · Aug. 5 & Aug. 7 2013
07:00 PM - 09:15 PM
Bringing Baby Home 265 Carling Avenue Monday and Wed evening