Infant Massage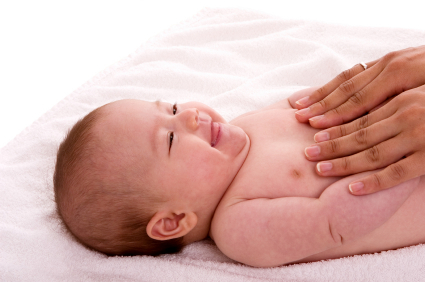 Ottawa CEA is excited to bring you and your friends at home personal infant massage classes starting in September 2011. Gather a group of parents and babies to enjoy some social time and practical tips on massage techniques. You can plan one session or six, for the full complement of massage strokes.
Facilitators, Sabine de Graaf, or Brandie Lekovic, will lead your group through individualized massage sessions. Brandie and Sabine both received their training with the International Association of Infant Massage.
Sessions include massage oil, and handouts. Classes are intended for babies who are pre crawling and include lots of clever hints on carrying massage into the years to come.
Infant massage is a natural way to nurture and care for your baby. We tend to do it while holding them - without even thinking about it. Infant Massage classes teach you a full body massage routine, the benefits of individual strokes, ways to communicate with your baby, and to have some very special time together.
The health giving properties of Infant Massage include; growth and motor skill development, blood and lymph circulation, immune system stimulation, building bones, help with gas and colic, aid with deeper and longer sleep, emotional and physical bonding time.
No Classes to list..