Doula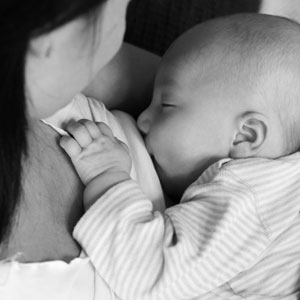 Having the continual support of a Doula as part of your birth team is shown to offer many benefits. Here are the newest statistics noting the impact of having a doula...
Compared with women who had no continuous support, women with companions who were neither on the hospital staff nor in the woman's social network were:
28% less likely to have a cesarean section
31% less likely to use synthetic oxytocin to speed labor
9% less likely to use any pain medication
34% less likely to rate their childbirth experience negatively
A new study by Ellen D. Hodnett, RN, PhD, Professor and Heather M. Reisman Chair of Perinatal
Nursing Research, University of Toronto, and co-authors of
"Continuous Support for Women During Childbirth". The findings are summarized as...
Overall, women who received supportive care from a companion throughout labor were less likely than women without such support to have a cesarean section, to use narcotics or any other pain medication, to use regional pain medication such as epidural analgesia, to give birth with vacuum extraction or forceps, and to rate their childbirth experience poorly. Having continuous support shortened labor and increased the likelihood of having a "spontaneous" birth with neither cesarean nor vacuum extraction nor forceps. These results confirm previous research. With the inclusion of six new randomized controlled trials, the present systematic review, identified another benefit of continuous labor support: reduced likelihood of a baby with a poor "Apgar score" rating of well being five minutes after birth. The authors conclude that all women should have continuous support while giving birth
Postpartum Doula
People are becoming more familiar with the role of a birth Doula but, did you know that there are Postpartum Doulas who help women through the postpartum period (ie. baby care, making meals, light house work, ..). The goal of a doula is to nurture parents into their new roles.
We encourage you to connect with a few of these women to see how their services may fit with your birth and postpartum vision. Every Doula has her own life experiences and birth philosophies to share; interviewing Doulas can help you find the person that is the best fit for you and your growing family.



Brandie Lekovic




Holistic bilingual doula care. Broadening visions of self, birth, and parenting..





Motherkind Doula Services




Amie Scharfe




Offering caring and knowledgeable pregnancy and labour support to women and their families in the Ottawa area





Lilly Bianchi




postpartum doula services




Gentle and compassionate care for your emerging family.





Birth, Baby and Beyond




Michele Laing, CD(DONA)




Experienced, doula, helping families make informed choices for their labour and birth experience.




You can also check in with..
DONA International
Canadian Mothercraft for the Birth Companion and Parent Companion Program
Doulas wishing to be included to this list are welcome. Contact us.