About us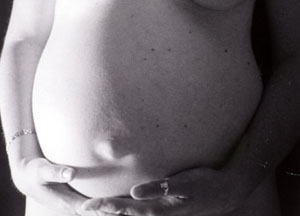 Our classes welcome women who have chosen midwifery care, obstetrical care or family practitioners and are planning to deliver their babies at any Ottawa or surrounding hospital or at home. Our clients are predominately first time parents, but we also provide education for second pregnancies, especially when planning a Vaginal Birth After Cesarean (VBAC), or after great age gaps and with second partners.
All of our teachers have completed their teacher training with the OCEA. All of our teachers have other related childbirth and parenting experiences and complimentary training. The following women are part of the OCEA team:
Erin Shaheen
Erin has been the registrar since 1998, responding to calls and online registrations. She began her work career as a Social Service Worker in 1993 and has been teaching Childbirth classes since 1999 and teaches the Bringing Baby Home class. She is a retired La Leche League Leader, Heart and Stroke CPR instructor and a carseat installer trained through CPSAC. She is a DONA trained postpartum doula, has attended Birthing From Within training as well as Lamaze, Dona and CAPPA Lactation education conferences. She is the proud mother of four children aged, 15, 12 and 9 year old twins.
Tabitha Bernard
Tabitha is a DONA trained birth and postpartum doula and has been teaching with OCEA since 2007. Her Master's thesis explores the social policy implications of alternative birth choices. Formerly, Tabitha volunteered with the Ministry of Transportation as a car seat installer, and worked with both the Birth & Parent Companion Program and the Early Years Centre at Canadian Mothercraft. She is the proud mother of a daughter.
Sabine Paagman De-Graaf
Sabine has passionately been involved in teaching, coaching and supporting pregnant women and families for over seven years. She is a CAPPA certified Childbirth Educator and a certified infant massage instructor. She volunteers every Tuesday at the breastfeeding support clinic at the Vanier community Centre. Sabine completed the Hatha yoga teacher training at Rama Lotus in 2013. Sabine has two boys, both in elementary school.
Brandie Lekovic
As a DONA-trained doula, CAPPA Lactation educator, childbirth educator, infant massage instructor and prenatal nutrition program facilitator, Brandie has provided prenatal education, counseling, breastfeeding support, and nutritional recommendations to new parents for close to a decade. She is mama to two boys and passionately promotes positive, empowering birth experiences, believing that women intuitively know how to birth.
Heather Konchak Olszewski, BSc CD(DONA)
Heather is a DONA-certified birth doula, CAPPA lactation educator and also involved in labour support as a birth companion for Canadian Mothercraft. She spent several years as a counselor for breastfeeding mothers as part of the Breastfeeding Buddy Program at Ottawa Public Health, and currently volunteers at the Milkface breastfeeding drop-in on Tuesday mornings. Heather completed her Lamaze certification in 2011. Heather believes that every birth should be a positive experience, and that education about birthing options is the key to achieving an empowering birth. Heather is the proud mum of two girls, aged five and seven.
Lilly Bianchi
After first learning about the beauty of birth as a volunteer doula in her home town,Toronto, Lilly attended McMaster Universityfor midwifery training and was a midwife in Ottawa for several years. After leaving midwifery practice, she taught prenatal classes for five years at The Ottawa Hospital before joining the wonderful group of teachers at OCEA. Lilly lives in Aylmer with her partner, two beautiful children and one very cheeky dog.
Sarah Hartell
Sarah is a teacher by training but fell in love with Parliament Hill upon moving to Ottawa and has been working on the Hill for 5 years. Sarah has taught prenatal classes aimed at families expecting Multiples (through MBFA) and is the very proud mom of three children - a 5 year old son and 3 year old twins (a daughter and a son).
Colette Gignac
Colette worked social services and as a nurse before starting in the field of prenatal education. The pull towards birth education came after the birth of her first daughter seven years ago. Colette is now the proud mom of 3 active kids (7, 5, 3). Colette is the facilitator for our French classes.
A note about contacting CEA
Ottawa CEA strives to provide the best prenatal classes in Ottawa, and as such, our priority is our time with you in the class. We will endeavour to answer all your calls, but should you get our answering maching we will return calls within a 24 hour period. For immediate reply, please email us as we often are in the office very early in the morning and very late at night. Our office snail mail address is 748 Halstead St, Ottawa, Canada, K1G 1M6